Website Design – The Toronto Clinic
Who is Toronto Clinic
The Toronto Clinic is one of the few corporate executive healthcare clinics in Canada. They offer personalized health management where they prevent, discover, and treat medical conditions early before they become serious.
What we did
Project goal
To design and build an elegant and contemporary website that conveys the business, trust, and value.
Result
We've designed a simple, aesthetic, and premium website.
The Toronto Clinic site has a simple information structure, delicate and solid design that communicates with customers, improves online presence, and conveys trust & value as it does in its physical location.
The website is easy to use, manage and scale; reducing administration, development, and design costs.
Scope
Strategy
Copywriting
Graphic Design
Website Design
SEO
Website Development
Integration
Key site features
Powerful dashboard
Powerful website builder
Custom design
Intuitive navigation
Clear copy
Mobile responsiveness
Search engine friendly
Powerful hosting
Bullet-proof security
Site analytics
Fast load speed & performance
Third-party integrations
Cross-browser support
Customer feedback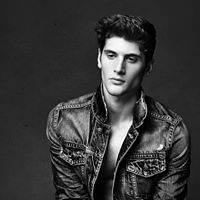 Few companies bring passion, taste, education and quality support in one package
Gazizoff Digital is truly the online solution worth investing on. After vetting many digital agencies to partner with for the development of our website, Gazizoff Digital was by far the best one. Working with a high-end clientele, communication and aesthetics are crucial in representing our brand. Clean and timely work alongside Bulat's creative direction were key to translate the complexity of our company's identity in an effective and beautiful online presence. Few companies bring passion, taste, education and quality support in one package, thank you for a fantastic job!